Our dedicated staff members take pride in being able to serve your family with honest, straightforward cremation and burial service. We are honored to provide support, compassion, and information to help you through your journey of grief and the celebration of your loved one's life. We are proud of the services we offer and are willing to make any accommodation for your family.
Simple Cremation Montana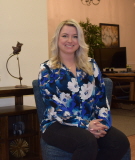 Tayvia Wilkinson
Councilor - Office Manager - Insurance Provider
simplecremationmontana@gmail.com
Tayvia Wilkinson is a fourth generation Montanan. She studied Anthropology with an emphasis in Forensic Science at the University of Montana. She is also a licensed life insurance agent in Montana, which allows her to protect clients assets while ensuring Medicaid eligibility. When not assisting the community, she can be found hiking in the surrounding Helena hills.
Tayvia lives her life based on Dhar Mann's inspiration, "You need to never forget when it comes to helping others, the size of your audience doesn't matter. When it comes to kindness, the size of your wallet doesn't matter, that's because when it comes to giving, the size of your heart is the only thing that matters."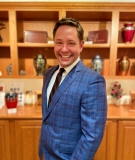 Colin Zeman
Funeral Director - Embalmer - Insurance Provider - Owner
simplecremationmontana@gmail.com
Colin Zeman spent his childhood in Duluth, Minnesota. His grandfather Casimir Michaloski owned and operated Koop Funeral Home in Crosby, Minnesota. His Aunt and her husband Nick now run the business. It was by their example of service to others that Colin decided to attend Mortuary Science School at the University of Minnesota, graduating in the spring of 2005.

I am a Licensed Funeral Director and Mortician in both Montana and Minnesota and am also a prearrangement specialist and licensed life insurance agent in both Montana and Minnesota; which allows him to protect client's assets while ensuring Medicaid eligibility.
We own our own crematory so loved one never leaves our care. Colin is also the Crematory Operator charged with ensuring dignified service and a pristine facility.

Colin has worked in funeral service since his graduation from college. My wife and I bought the funeral home in Livingston, MT and found that selling was not for us. We developed that business into a very family friendly and affordable service, which we are so very proud of. Enjoying that strategy Colin opened Simple Cremation Montana to fill the gap of great service at a very fair cost throughout Montana. Our first location in Helena as blossomed into a wonderful business and we look forward to expanding our locations.
I am married to the best partner in life I could have asked for Hailey and we have one son, Emmett.

We are truly grateful for the support of our neighbors and friends.