Our dedicated staff members take pride in being able to serve your family with honest, straightforward cremation and burial service. We are honored to provide support, compassion, and information to help you through your journey of grief and the celebration of your loved one's life. We are proud of the services we offer and are willing to make any accommodation for your family.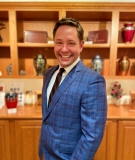 Colin Zeman
Funeral Director - Embalmer - Insurance Provider - Owner
simplecremationmontana@gmail.com
I am honored to assist in any way I can.
Please contact us to arrange an appointment for us to visit about the services I can offer.
We thank you for your consideration.
Simple Cremation Montana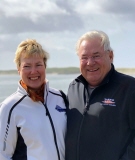 Mark Langdorf
Team Lead / Business Development Representative
simplecremationmontana@gmail.com
Helena native Mark Langdorf has a history of community service including, Helena West Valley Volunteer Fire Department, which include firefighter, EMT, and trustee. Additionally, he has held appointment to the Forestvale Cemetery Board of Trustees for two terms. Mark has served as Church council president at St. John's Lutheran Church and a past council member at New Life Lutheran church. Mark and his wife of 40 years, Sharon, have two adult children, both residents of Montana.
Simple Cremation Montana is proud to have Mark as a lead member of our care team and as an active representative in sharing the good work that Simple Cremation Montana provides.
I am so proud to serve families with "a kinder way" of funeral service.